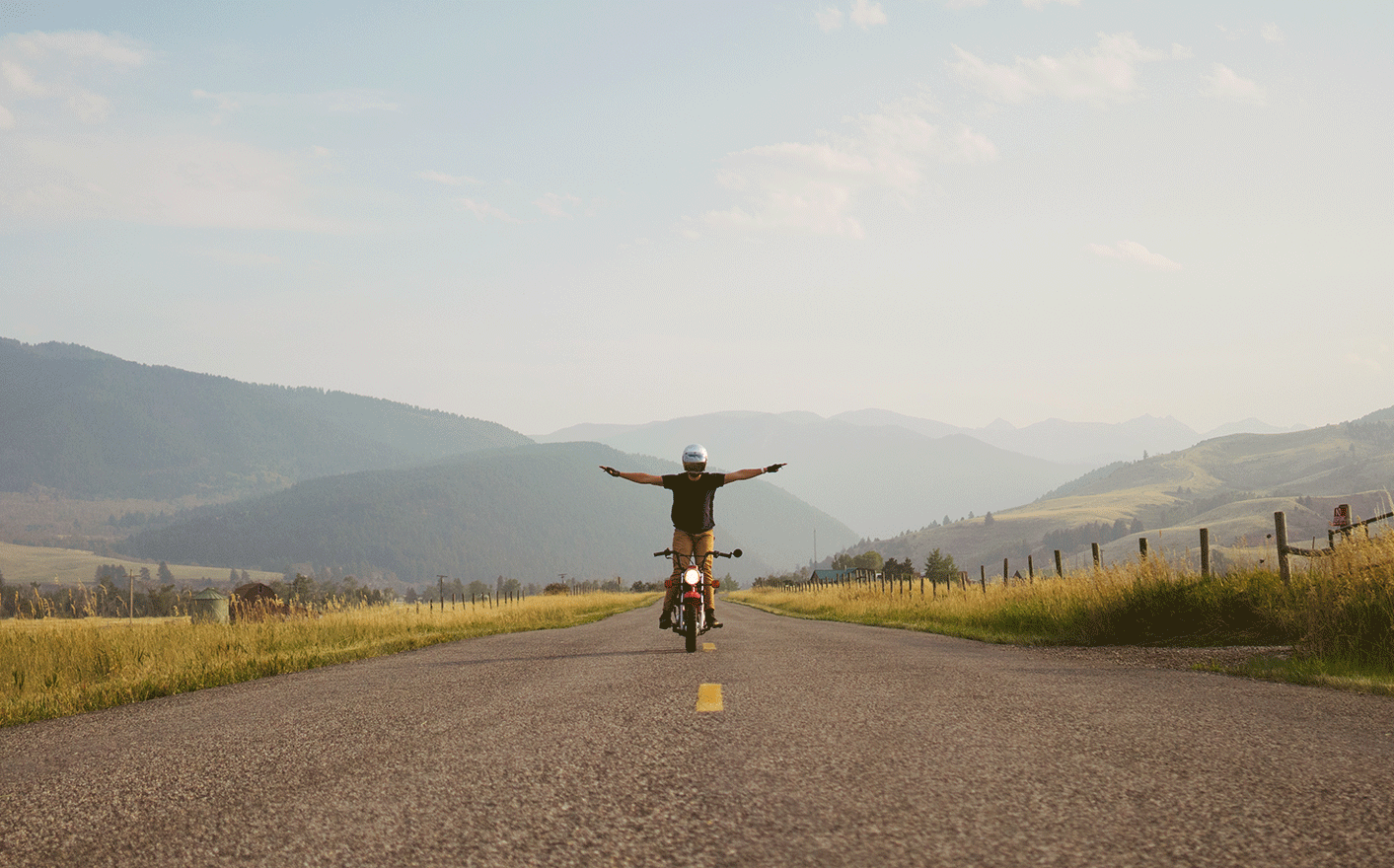 3700 MILES. 11 DAYS.
... ON SCOOTERS.
When we tell people that we're riding scooters across America the first question we get asked is "why?". The answer is always the same - because it's awesome. But with great awesomeness comes great responsibility, and we are proud to have teamed up with The Moyer Foundation to raise awareness and funds for their mission to help children in distress through Camp Erin and Camp Mariposa.
But believe it or not, it's not easy to be a badass on a scooter. Even when you're a member of The Soldiers of Destiny - the most badass scooter club in Seattle - there's always a desire to see how far you can push things... even when it doesn't seem possible. That's why scooting 3,700 miles from Fernandina Beach, Florida to Mukilteo, Washington is the best, worst, and most badass idea we've ever had.
Because Highway To Heal: The Slow Ride Home is just a little too ridiculous to not document, we've teamed up with a documentary crew and a professional photographer to follow along as we make the grueling journey of 10+ hour riding days, for 11 days straight, backroads only, all the way across America.
THE RIDE
Crossing the entire United States with a top speed of 50 mph won't be easy. Through a very complex and nonsensical network of backroads, we will slowly but surely be navigating our way from one end of the country to the other.
Along the way we will be hitting some famous roads such as the Tail of the Dragon and Beartooth Pass. Other notable sights include an insane amount of gas stations, a handful of terrible motels, and a whole lot of pavement.
THE RIDERS
Honorably representing the title of Seattle's 'Lovable Idiots', the Soldiers of Destiny Scooter club can often be found cruising the roads, alleys and sometimes sidewalks of Seattle; all while wearing our power animals on our helmets. We're a tight crew - and if riding together for nearly a decade has taught us anything, it's that we rarely back down from asinine, silly, and... yes, sometimes dangerous challenges.
RON
President (Fernandina Beach) / Wolf, S.O.D.
DONATE TO
THE RIDE
Gas, food, beers, & bruised egos; it all costs money - and usually a lot of it. Donate directly to support the SOD's ride efforts!
DONATE TO
THE MOYER FOUNDATION
Support The Moyer Foundation's efforts to provide comfort, hope, and healing to children affected by loss and family addiction.